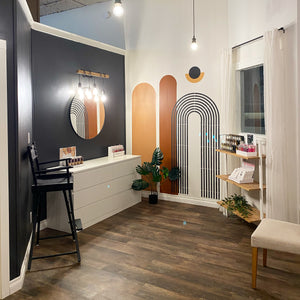 Sept. 7-11 Receive up to 25% off your order.
FALL FEELS SALE
Shop now
THANKS FOR STOPPING BY
WELCOME TO WILDFLOWER
Get your glow.
Enjoy a personalized spa experience located in the heart of Lumsden, Saskatchewan. It's where simple beauty rituals meet quality skin care + make-up. You'll enjoy luxury, cruelty-free + clean beauty products that leave you glowing.